Pricing strategy can give any E-commerce business owner a headache. A low price isn't always the best option, as the product can generate a steady stream of sales without making a profit. Similarly, when a commodity has a high price, a store can have fewer sales and more budget-conscious consumers, resulting in a loss of market position.
People will stop buying if you ask them to pay too much for your product or service. If you ask too little, your profit margin will suffer, and consumers will believe your product is of low quality. An 'optimal price' takes into account all of your expenses and maximizes your profit margins while remaining appealing to consumers.
Simple retail price formula
Many retailers double the cost of their products to set a consistent profit margin. However, there are several factors you can take into account when settling for a selling cost. Here's a simple formula to calculate your retail price:
Retail price = [cost of item ÷ (100 – markup percentage)] x 100
Where markup percentage is the difference between the selling cost of the product and the cost as a percentage.
For example, if the product sells for $100 and costs $50:
Markup percentage: [($100 – $50) / $100] x 100% = 50%
Although, It is not appropriate for every commodity in every retail establishment. Since every retailer is different, we've compiled a list of 4 popular pricing strategies.
1. Keystone pricing
Keystone pricing is really simple, it's a pricing strategy in which inventory is priced for resale at twice the selling cost or cost of the item. The term "keystone" basically means that if a product costs $50, the selling cost would be $100. This is a 50% markup at the start. It also applies a 50% profit margin to the product's sale.
2. Manufacturer suggested price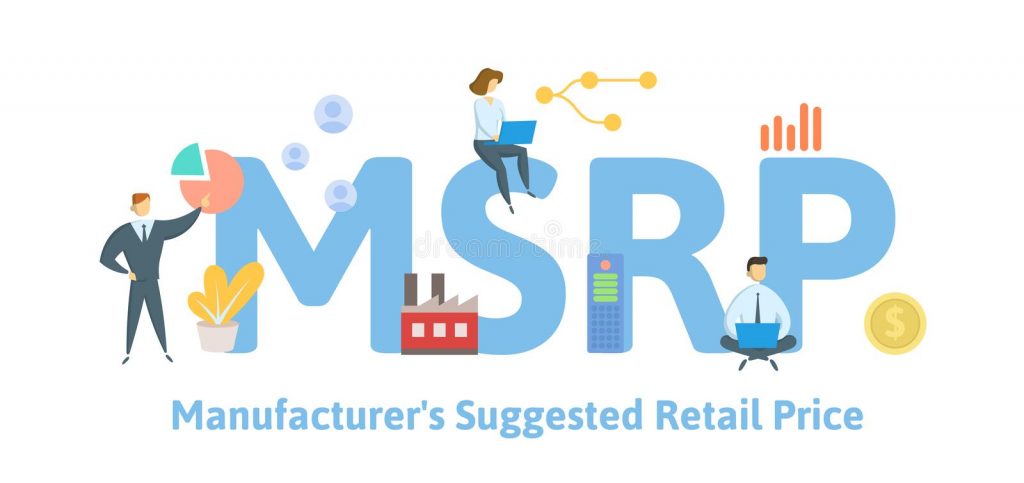 The manufacturer suggested retail price (MSRP) is the price that a manufacturer prefers retailers use when selling a product. MSRPs were first used by manufacturers to help standardize commodity prices across various locations and retailers. Keep in mind that MSRP is a very specialized market. Consider that, while you have the freedom to set whatever price you want, a significant departure from an MSRP may result in manufacturers terminating their partnership with you.
3. Psychological pricing
According to studies, customers experience pain or loss when they spend money. As a result, it is up to retailers to assist consumers in alleviating this discomfort, increasing the probability that they can make a purchase. Traditionally, merchants have done this by using rates that end in an odd number, such as 5, 7, or 9 ($4.99, $7.49). Their brain reads $8.99 and sees $8, not $9, making the item seem cheaper.
4. Competitive pricing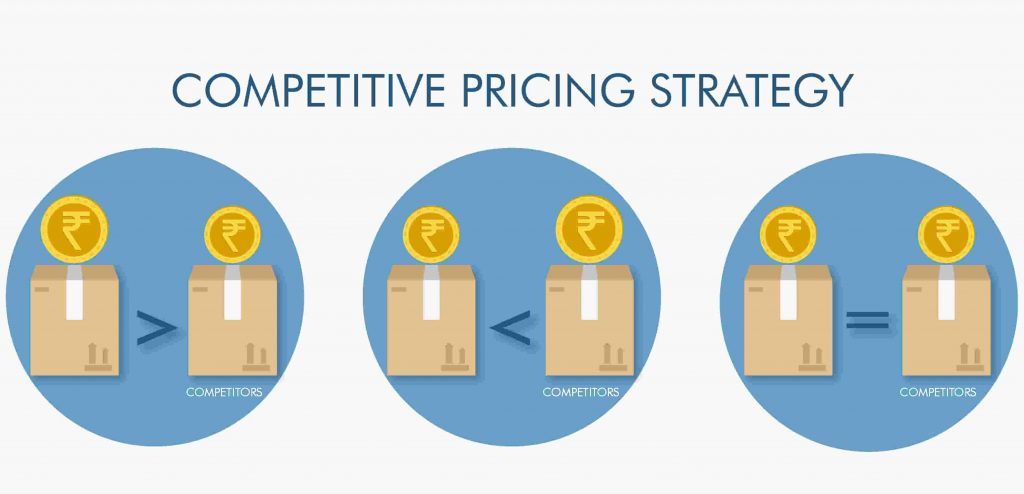 The process of choosing pricing strategy points to better take advantage of a product or service-oriented demand compared to the competition is known as competitive pricing. When it comes to pricing a product or service, businesses have three options about pricing strategy: below the competition, at the competition, or above the competition.
Above-competition pricing necessitates the establishment of a favorable setting, such as extended payment terms or additional functionality. If a business assumes that once a consumer has been introduced to the other offerings, the customer will buy additional goods from them, it will set the cost below the market and potentially lose money. Finally, a company may opt to charge the same cost as its rivals or accept the current market price. Even if the company sells the same product at the same cost, it can try to distinguish itself through marketing.
Final words
Now that you have a better understanding of some of the most popular retail pricing techniques, Omisell hopes that you can make a more educated decision and provide shoppers with more customized shopping experiences by offering them the best price.
>>> Read more: 2 Factors To Consider Before Choosing Ecommerce Platforms
>>> Read more: 5 Ways Customer Complaints Are Beneficial For Your Business
>>> Read more: Entering The Southeast Asia E-Commerce Market: Why Shopee?