Starting at 22.50$ /month to use all Omisell features , or estimate the cost according to your needs
Omisell Pricing Calculator
Total Summary
{{ field.label }}
{{ field.converted }}
{{ option.label }}
{{ option.converted }}
{{ item.label }}
{{ item.converted }}
Some of our highlighted features below
Connect sales channel

Product Management

Sync orders

Inventory management

Overview report
Connecting carrier

Customer support

Manage Return Order

Telesales 

POS
Payment reconciliation

Cash Book

DMS Management

Advanced reporting

Advanced analytics & reporting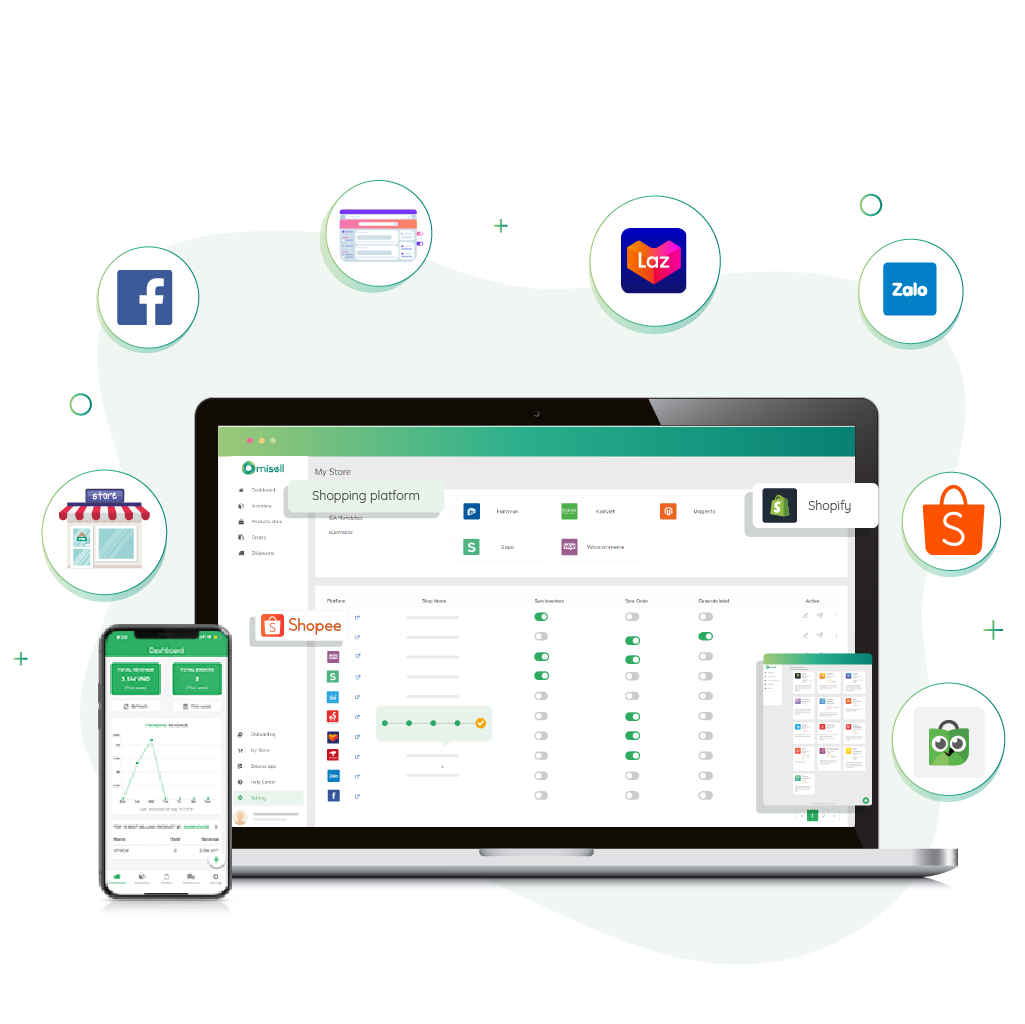 Step 1: Sign-up for a 15-day trial at https://app.omisell.com
Step 2: During the trial period, you can purchase a new plan anytime at app.omisell.com >> Setting >> Billing plans
Step 3: Fill in the required information and get the plan you need
Note: The Omisell plan will automatically deduct monthly from the 2nd to the 4th. You can stop renewing or cancel your subscription at any time and get a full month's refund if you're not satisfied with Omisell's services.      

* Omisell commits a 30-day free money-back guarantee with all service plans.
Frequently Asked Questions
Still have questions about how Omisell's can help your business?