Stepping forward with the breakthrough technology development in recent years, e-commerce has been an enticing sector that businesses want to own. During the isolation period of covid-19, following the government guidelines of social distancing is the increasing tendency in online shopping requirements. Consequently, businesses, retailers are stepping up their game by joining e-commerce marketplaces such as Shopee.
As a first runner in Vietnam's e-commerce marketplaces, shifting the business model to an online platform in Shopee has drastically brought in various advantages in terms of sales revenue, traffic, and potential customers to retailers.
However not every retailer knows all tips and tricks on how to increase sales in Shopee. By following this article, Omisell will demonstrate further how to increase sales in Shopee by utilizing three Shopee features.
1. Shopee Live
Selling directly via Livestream also known as social e-commerce is not an unusual model in the world. Livestream selling originated from Western countries, Livestream has been widely recognized and gained popularity as a phenomenon model among businesses, retailers, e-commerce marketplaces.
Amid the COVID-19 pandemic forcing millions of people across Southeast Asia at home, online marketplace live streams such as Shopee were able to capitalize on the ever-growing huge audience.
According to the latest report of Vietnam's e-commerce map by Iprice insights, Shopee has completely taken the lead of the first runners in traffic, the number of users in Vietnam throughout the year 2020. Besides the dominant strategy of mobile-first, prioritize mobile platform, the introduction of Livestream feature has enabled Shopee to bear fruit.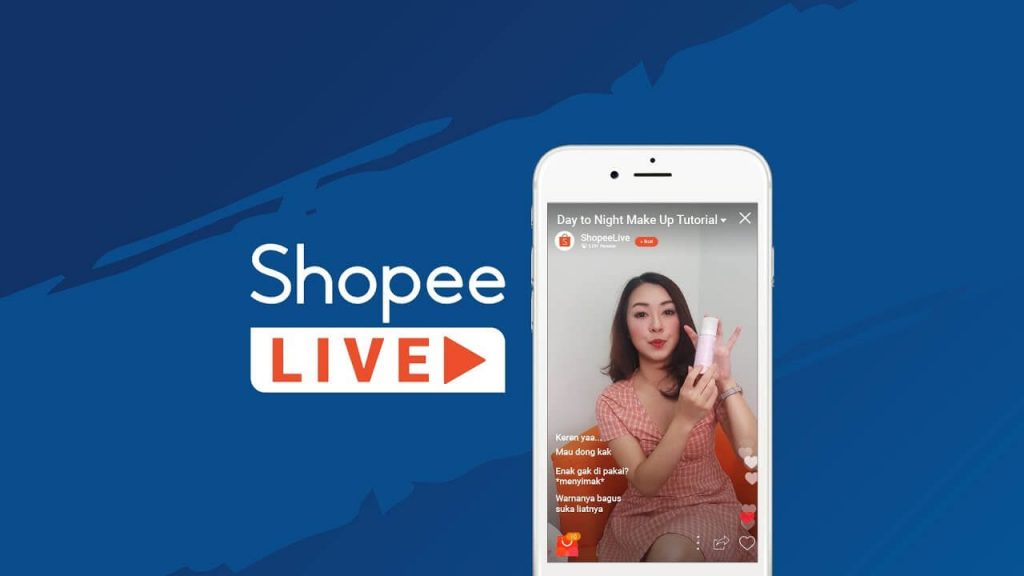 Even though being a late-comer as a feature in e-commerce marketplaces, by March of 2019, the Livestream sector achieved impressive numbers from the user community with more than 200 million views across the region so far. In April, Shopee has recorded 300 million views in the Livestream shows in Southeast Asia- a feat for an area with a total population of 650 million. This is stated as a stepping stone for Shopee to progressively promote the feature Shopee Live.
So how to increase sales in Shopee by utilizing the Livestream function? It is crucial for sellers and live streamers to have draft scripts beforehand. Simultaneously, the initial script should include a detailed product description, the introduction of function, utility. While introducing products to potential customers, streamers must incorporate promotions, discounts to stimulate the customer to buy. Accessories such as smartphones, ring lights, speakers are also necessary to deliver the best live streams quality.
2. How to increase sales in Shopee with shop decoration feature
One of the most effective ways to boost sales in Shopee is to improve the appearance of your business page. Shopee offers retailers with the Shop Decoration feature to do so most simply and conveniently as possible. In this section, we will guide you through how to utilize this function effectively
Log in to Shopee Seller Centre. Find the Shop menu on the sidebar. Then click Shop Decoration. Here is what you will find:
Introduction to Shop Decoration, section 1 indicates the component panel. In this segment, sellers can insert additional videos, carousels, and other design patterns to the business page.
The component panel is where retailers have the freedom to do customization according to their product's preference. A business owner can add in the banner picture, slogan, videos, product category, bestseller section, or exclusive products that they want to make a spotlight on.
The second section refers to the preview image of your business. This image serves the purpose of showing an initial impression of the business to customers. Additionally, sellers can showcase promotions with an eye to increase visibility and exposure
The third section demonstrates the component property panel. This is where you can input or edit the component properties that you uploaded from the component panel.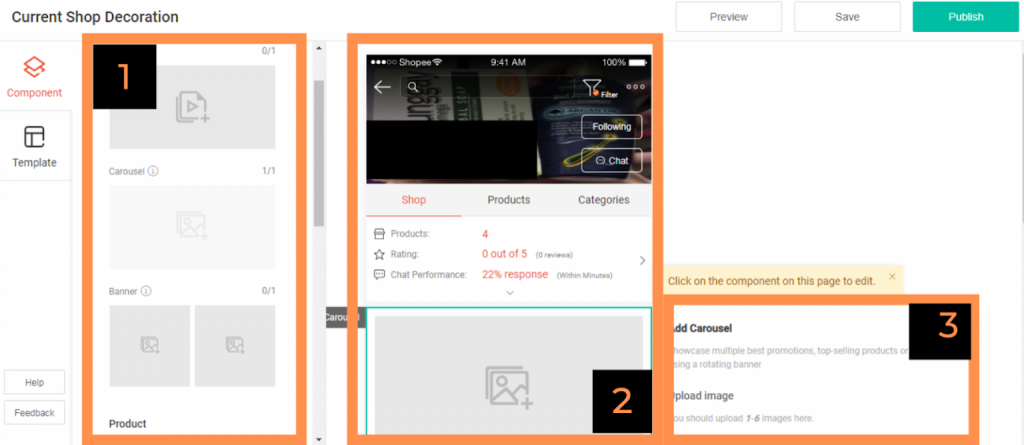 Treat your business page as if it is your house. Therefore, decoration plays a crucial part in attracting customers to step in to visit your "house". Decorating your " house" is proven to further add in more traffic, enhance exposure, make the brand stand out among other competitors, and eventually achieve more clicks and a higher conversion rate.
3. Shopee Feed
Shopee Feed on the Shopee app is where sellers can publish free product ads, helping to increase the reach of potential customers.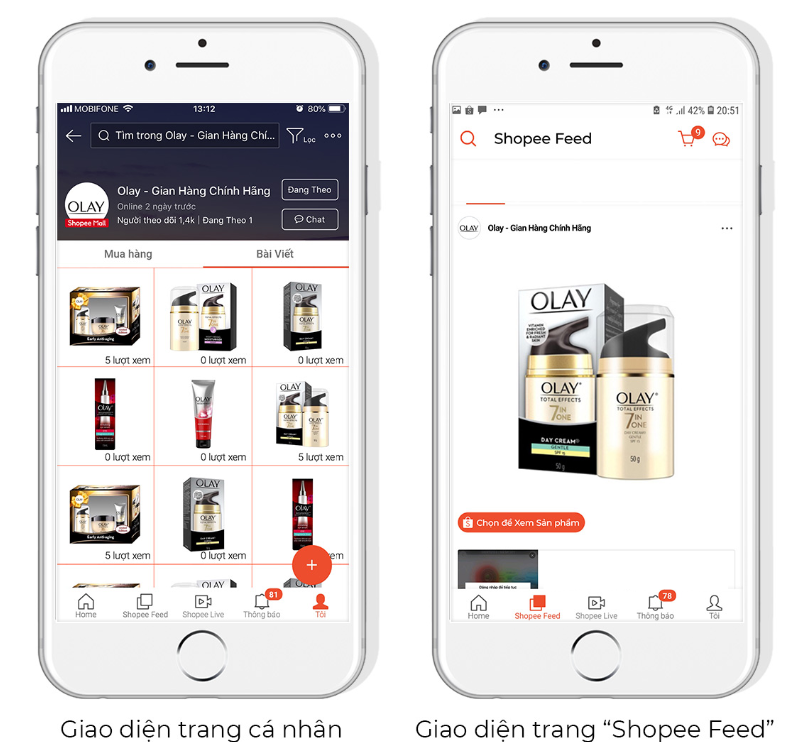 These posts will be displayed according to Shopee Buyers' shopping behavior and preferences. Accordingly, the more contents, pictures sellers upload to Shopee feed the more traffic, orders respectively they will gain as well as gaining more reversion rate and impression. At the same time, Shopee's features also help you quickly become a favorite shop on Shopee.
Here is the nine-way business owner can apply to understand how to increase sales in Shopee by exploiting Shopee Feed feature
Using polished pictures, images
Clear, specific, explicit product content and product description
Internal links and backlinks in pictures
Take advantage of relevant hashtags to articles, products
Attach coupon codes
Minigame
Sharing mode content on various social media platforms
Create a daily posting routine with a suitable timeframe
Broadcast feature
4. Final words
The constant changing world, together with the post-effect of covid-19, leads to the alteration in customer behavior which requires a business to promptly and effectively adapt to. More and more businesses, retailers are seeking a new way of doing transactions, which transform from offline based to online based on e-commerce marketplaces. Currently, Shopee is the way to go for new sellers to enter. Therefore, to expand and develop online business effectively in the Shopee platform, it is crucial to take mental notes of how to increase sales in Shopee by exploiting Shopee's features.
>>> Read more: Optimize sales during Covid-19 pandemic
>>> Read more: Build End-of-2020 Sales Strategies
>>> Read more: Business Solutions: Shopee Boost Product, Store Analysis Tools, And More
.tb_button {padding:1px;cursor:pointer;border-right: 1px solid #8b8b8b;border-left: 1px solid #FFF;border-bottom: 1px solid #fff;}.tb_button.hover {borer:2px outset #def; background-color: #f8f8f8 !important;}.ws_toolbar {z-index:100000} .ws_toolbar .ws_tb_btn {cursor:pointer;border:1px solid #555;padding:3px} .tb_highlight{background-color:yellow} .tb_hide {visibility:hidden} .ws_toolbar img {padding:2px;margin:0px}