Manage products segment is the list of products that are mapped or not mapped with the inventory.
Go to the "Catalogue" segment, you will see the below interface.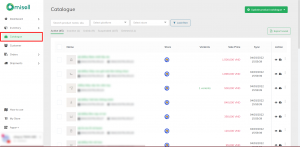 In order to manage inventory for multi-channel through Omisell, you need to link current products for sale with products in stock listed on Omisell system. To link currently listed products to your list of products in stock, follow the steps below:
Step 1: Go to "Catalogue" and click "Unlinked"
Step 2: On the currently-for-sale product line that wants to link the inventory on the Omisell, press the plus sign at the end of the line to create this new product in inventory (Only applicable to products for sale that are not in the list of products in stock)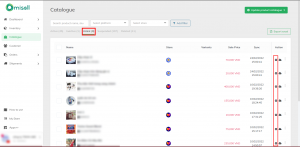 In addition, you can also look up inactive, suspended, deleted products in the "Catalogue".
Read more:
>>> How to List/Publish Your Products?